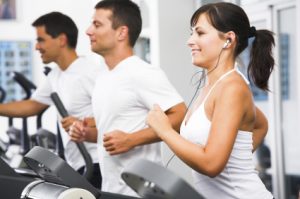 You know who you are. You crave those long morning runs on the treadmill. You love sweating it out during Rock Creak Sports Club Spin classes. You preach the the benefits interval training on the elliptical. We get it, you can't get enough Cardio!
As you probably already know, cardiovascular workouts are incredibly beneficial for your health. They improve heart function, muscle mass, and blood cholesterol. All of this, while reducing your risk for heart disease and osteoporosis.
To make sure you're getting the most out of your workout though, check out this list!