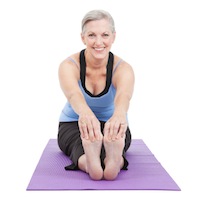 Here's more evidence why it's important to get up and move. Whether your gardening, walking, or running, you're doing your part to help prevent Alzheimer's, says a new study.
A new study published last week in the journal Neurology, found that higher level of physical activity — not just exercising — is linked to a reduced risk of developing Alzheimer's disease even in people over 80.
Researchers asked 716 dementia-free men and women in their 70s and 80s to wear a device that recorded a person's total daily activity (including mild activity such as cooking or walking.) This was done up to a period of 10 days.