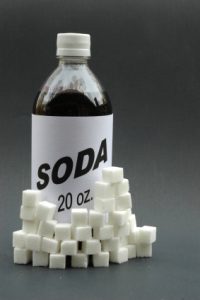 Put down that Soda.
For 22 years, researchers from Harvard School of Public Health tracked nearly 43,000 male participants, ages 40-75 in a health They also collected blood samples from more than 18,000 men who were demographically similar to the other participants.
Just 12 ounces of regular soda, fruit drinks and other sugar-sweetened beverages daily was associated with a higher risk of heart disease, even after controlling other cardiovascular risk factors, such as smoking, physical inactivity, alcohol use and a family history of heart disease.
The news isn't much better for women either. Another study from 2009 found that women who drank one or less than two sugary drinks per day had a 23 percent increased risk of a heart attack.